Bookkeeping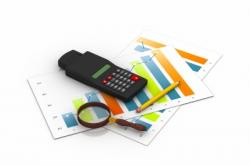 We can assist with one or more areas of your bookkeeping for you or we can take over everything. Let us be your offsite accounting department and rest assured all your reporting requirements are being met on a timely basis. We will tailor our services to meet your needs. Areas covered:
Accounts Payable:

We will manage your accounts payable to ensure your bills are paid in a timely manner, while making the most profitable use of vendor terms.

Accounts Receivable:

We will invoice your customers and manage the collection of funds as required.

Vendor and Customer Files:

We will maintain a record of your vendor and customer information for all of your business contacts.

Payroll:

We will manage your payroll and maintain your payroll records.
We will calculate deductions, pay your employees, and remit your source deductions to the appropriate government agency.
We will calculate and remit your payments to EHT and WSIB

Executive Payroll:

We provide an offsite confidential payroll that many businesses find extremely beneficial in keeping payroll very private for all employees.

Reconciliation of Bank Statements:

Send your bank statements to us for reconciliation or we can set up to have them delivered directly to us for reconciliation.
Monthly Credit Card smmary and posting

Monthly Reports:

We will provide monthly reports including your balance sheet, income statement, accounts receivable and accounts payable for your review and to help you manage your business.